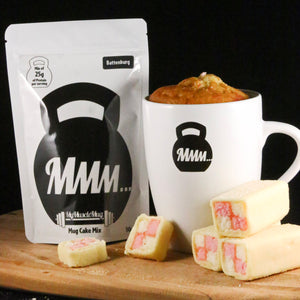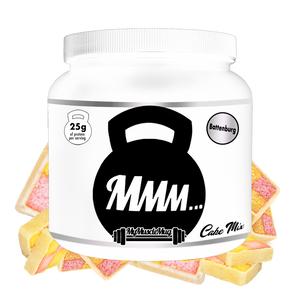 Bland and tasteless
Was really looking forward to this one, however even with the few chunks of marzipan found the cake itself disappointingly tasteless.
Love it!
These are absolutely delicious! Big bits of marzipan, they feel really naughty but aren't! Great amount of protein, a real treat. I'm addicted.
Pleasantly surprised!
Best I've tried so far! I have to say I was really pleasantly surprised with these protein mug cakes. I've tried so many different brands that make a lot of mouth-watering claims and just don't deliver. MyMuscleMug is the best I've had so far in terms of taste, texture and macros. Battenberg was my favourite in the trial pack I received, followed by Raspberry and white chocolate. I'll definitely be buying a big tub of the Battenberg.
INSANE
I absolutely adore mmm!!! The new battenburg flavour is incredible!! The sweet marzipan bites with the raspberry and almond flavours.. better than battenburg in my opinion!
Absolutely beautiful
This was better than any battenburg I've ever had!! Creamy, sweet with a hint of tang which was lovely. Cannot fault it!